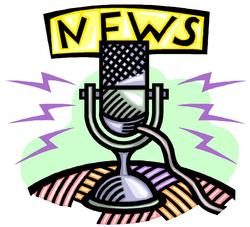 Read more details in the Weekly Legislative Digest - click here.
(Baton Rouge – March 23, 2012) Exhausted state representatives did as they were instructed by the Jindal administration Thursday, staying in session for more than 15 hours to ensure passage of two centerpieces of the governor's extreme education agenda.
Following the marathon session, Louisiana Federation of Teachers President Steve Monaghan questioned the need to steamroll HB 974 and HB 976 so early in the legislative season.
"These bills won't become law any faster if they are approved now or on the last day of the session in June," Monaghan said. "The governor's expression of urgency for these bills is specious at best. These bills did not have to be passed under cover of darkness."
Most of the day's schedule was consumed by debate on HB 976, which radically expands vouchers for private and religious schools and removes most safeguards on the proliferation of charter schools. The discussion began at 9:00 A.M. and was not concluded until nearly 11:00 P.M.
Incredibly, the House leadership then demanded action on HB 974, which will base virtually all personnel decisions regarding teachers on the controversial new "value Added Model" of teacher evaluations, and will strip school boards of much of their authority, handing it instead to school superintendents.
The meeting ran so late that at midnight the House was forced to briefly adjourn and then vote itself back into session. By that time, most of the news media had left the building. Only a handful of citizens were left in the gallery to witness the most sweeping overhaul of education policy in state history.
"There was no reason to force action this way, except as an extension of the governor's 'shock and awe' legislative tactics," Monaghan said. "This is a case in which the whole world wasn't watching. Those with the most to lose couldn't watch because they had to be in school bright and early Friday morning."