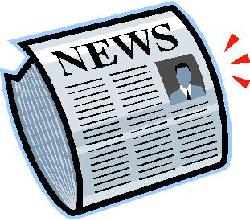 Official complaints filed over mistreatment of teachers
(Read the official complaint, complete with exhibits. Please click here)
 (Baton Rouge – October 1, 2009) A company that recruited foreign teachers to work in Louisiana schools is guilty of cheating those teachers out of thousands of dollars and holding them in virtual servitude, according to complaints presented to the Louisiana Federation of Teachers by international educators.
The LFT and the American Federation of Teachers brought these complaints to the Louisiana Workforce Commission and the Louisiana Attorney General on Wednesday afternoon.
The charges involve multiple violations of state and federal laws. Attorneys for AFT and LFT said the union is asking that the teachers' contracts with the California-based recruiter be voided, and that the recruiter be criminally prosecuted under state law.
"The alleged behavior of this recruiter and the treatment of these teachers is quite frankly disgusting and an affront to basic American values," said LFT President Steve Monaghan.
Lourdes "Lulu" Navarro, the president of recruiting firm Universal Placement International, is a convicted felon who has served jail time in California and was also convicted of crimes in New Jersey. After treating some Louisiana school officials to Philippine Island junkets, she was allowed to recruit more than 200 teachers for Louisiana schools.
The Federation is acting on behalf of Filipino nationals who were hired in Caddo Parish, East Baton Rouge Parish, Jefferson Parish and the State Recovery School District in New Orleans. Each teacher was charged about $15,000 by Navarro to obtain a job, and was then required to sign over 10 percent of the monthly salary to UPI for two years. The total amounted to some 37% of the teachers' salary.
Teachers who could not afford to pay the fees up front were directed to loan companies by Navarro, and were charged exorbitant interest rates.
In addition to collecting the fee from teachers, Navarro was paid $47,500 to recruit twenty five teachers by the State Department of Education to recruit teachers for the Recovery School District in New Orleans.
Many of the teachers say they were required to pay for housing provided by Navarro. Living four to a two-bedroom apartment, they were not allowed to choose their own roommates or to seek alternative living arrangements.
Those who complained were threatened with the loss of their work visas, according to statements provided by the teachers. Some were hit with lawsuits filed in California, where Navarro's company is housed.
"To be a foreign national living in Louisiana, facing the threat a lawsuit in California, can virtually guarantee acceptance of the reported indignities imposed by Lulu Navarro and UPI," said Monaghan.
"As soon as the shackles of these illicit contracts are legally voided, we believe that other migrant educators will come forward with additional complaints," Monaghan said.
The union complaint, filed with state agencies on Wednesday afternoon, alleges that Navarro and her company violated Louisiana laws regulating private employment services in the state.
The union is asking for restitution for the teachers, fines and appropriate criminal penalties for principals of UPI, a declaration that all the contracts executed by Universal are void, and attorneys' fees.
Who is Lourdes Navarro?
The president of UPI is a native of The Philippines, currently living in California. In 2000, she pleaded guilty in California court to charges stemming from an insurance scam. In a hand-written confession, she admitted to cheating the state medical program out of more than $1 million, which she laundered into cash. According to the confession, she stole the identity of several physicians to carry out her scheme.
Convicted of fraud, grand theft, identity theft, money laundering and white collar crime, she served time in county prison, five years probation and was ordered to pay $200,000 in restitution.
In 2003, she was convicted of money laundering in New Jersey.
Louisiana law requires disclosure of prior felony convictions as part of the Public Employing Service licensing procedure. Had Navarro applied for such a license, she probably would have been denied.
Neither Navarro nor UPI is licensed to do business in Louisiana as a "private employment service," begging the question of how she or UPI were able to operate in Louisiana in the first place.
What violations of law are alleged?
Specific violations of Louisiana state law stem from Louisiana statutes and administrative code. They include the following:
• Failure to maintain an office in Louisiana. State law requires an "onsite manager for that location, or an on-site consultant who has successfully passed the private employment service examination."
• Failure to provide a $5,000 bond to the state.
• Failure to post all the appropriate licenses to operate, an approved applicant schedule of fees, and copies of the Rules and Regulations Governing Private Employment Services.
• Illegally collecting fees from both the employer and the applicant.
• Illegally charging teachers employed in Louisiana fees prior to arriving in the state.
• Illegally charging fees to applicants who were never employed by a Louisiana school system.
The union complaint also raises a question of federal immigration law violations. Fees charged to candidates for the H-1B visas used by Filipino teachers must be paid by the employer, not the employee. But in a letter to the human resources director of the East Baton Rouge Parish School Board, Navarro explained that some $6,600 in visa application fees is charged to the teachers.
In the case of the Recovery School District, Navarro was paid by both the teachers and the state.
"These migrant teachers were exploited by outrageous and illegal fees, and apparently Louisiana taxpayers were likewise exploited," said Monaghan.
What is the union asking for?
"First and foremost," says the Union complaint, "these teachers deserve relief from the illegal contracts that bind them to Universal. Because these contracts violate Louisiana law and have not been authorized by the Workforce Commission, they violate public policy and should be declared void…"
The complaint also asks that Filipino teachers be refunded the $15,000 that each of them paid in order to be hired, as well as any other money collected by Universal since their employment.
Finally, the complaint cites state law as saying that an unlicensed employment agent "shall be guilty of a misdemeanor punishable by a fine of not less than fifty nor more than five hundred dollars, by imprisonment for not more than six months, or both."
The Federation complaint asks that Navarro be fined and jailed for each of the hundreds of violations that were committed.
What do the Filipino teachers say about Navarro and UPI?
These comments are taken from sworn statements provided by Filipino teachers.
When we arrived in Los Angeles, California, we were made to sign a contract without giving us a chance to read it…We were told that the document is similar to the document that we signed in the Philippines. We hastily signed it…"
"Ms Navarro collected from us the amount of $160 (no receipt was given to us) for apartment rental. When we arrived here in EBR, we were not given the chance to choose where to stay and with whom." (Anonymous Teacher "A")
I received my (Social Security) card after two months with the envelop open. UPI received my card in California and I am afraid that I lost my privacy and security for what they did to me. I was also instructed to sign a paper which I was not given a chance to read the 4 to 5 pages contract."
"We were warned not to ask a lot of questions regarding the contract because according to Francis, Miss Navarro doesn't like people questioning those stuff." (Anonymous Teacher "B")
"I have so many loans in the Philippines, in fact, I was not able to support my 3 children and husband because all my salary goes to FINANCING AGENCIES which I borrowed just to pay for PARS [sister company to UPI] and UNIVERSAL."
"Lulu Navarro…warned us again not to talk and mingle with the Filipino teachers who were ahead of us here in the U.S. She also warned us not to mingle with the Filipino community in Baton Rouge."
"Lulu Navarro asked this question: "Who among you ride with American teachers in going to school?" …she called me in my phone and telling me not to ride any more nor talking to Americans…"
"Mrs. Navarro always scared us, and saying that if we will not follow her, she can send us back home to the Philippines, which stress me so much, I don't do nothing just CRY." (Anonymous Teacher "C")
---
Additional Resources